Yes, it's that time, again. The new year hasn't begun, but staff in all
20 CMRLS Libraries
are beginning to prepare for
Summer Reading 2016: On Your Mark, Get Set...READ!
Planning for six weeks of programming for all ages is a quite an undertaking; but we'll be ready. It will be a great summer @ your Libraries!
Another event in 2016 that is being planned...A VISIT from
SkippyJon Jones
! Yes, he will be visiting his friend Acorn and going to Libraries and Schools during a week in
September
. The SkippyJon Jones tour is planned during the campaign:
National Library Card Sign-up Month
.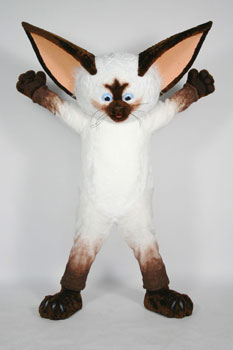 Acorn and SkippyJon will entertain and share stories reminding all children that the "smartest card" you can have is your Library Card.
So you see, we are planning to have a lot of fun in 2016
at your Libraries
.
The
Calendar
will have all of these events and more posted. If you would like to only see Preschool Story Times listed, you can
Search the Calendar Events
(in the upper left hand corner of the calendar) by CATEGORY, BRANCH, or KEYWORD. To see the entries for Preschool Story Times click "Birth-Preschool" in the "by CATEGORY" drop down menu. To see only the entries for a specific branch, click the "by BRANCH" drop down menu and choose the branch you wish to see entries. Should you want to narrow it down further, click the "by KEYWORD" drop down menu and enter "Story Time" as the KEYWORD. You will see all programs for the branch whose Story Time or book club, etc. you wish to visit.
Staff will be happy to show you the calendar and sign you up for the
Branch Newsletters
that will give you a "heads up" on what will be going on at the Library for the entire month! Check out the list of newsletters, subscribe to the newsletter for the branches that you visit. You will know everything that will be going on! Staff will never share your email address or personal information and will only send you information that you signed up to receive.
It will soon be
2016
and another great year
@ your Library!